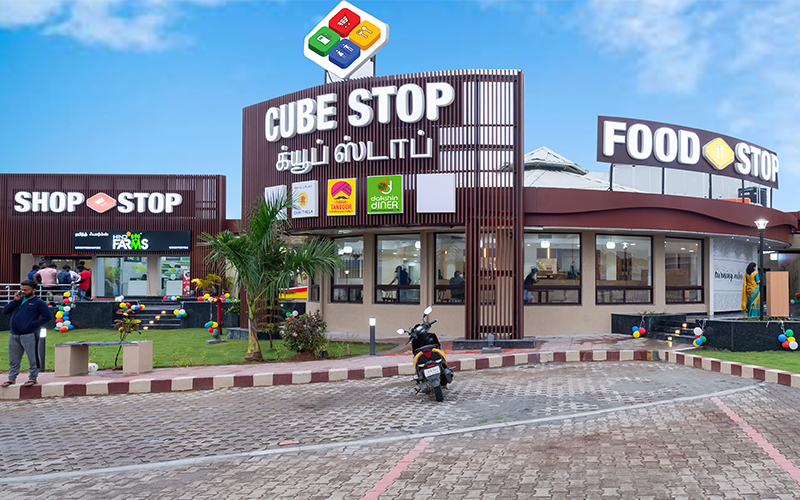 Welcome to Cube Stop
Making road trips, memorable
With a vision to be India's most preferred network of Wayside Amenities, Cube Stop is here to transform highway travel into a delightful experience. Our brand's logo is a reflection of who we are – as we offer everything; from branded food outlets to hygienic restrooms, from fuel pumps to all-day convenience stores. Our offerings are complemented with unmatched hospitality and superior service.
We are a part of Cube Highways, India's largest institutional investor in highway projects.
Turning Miles into Smiles.
With an extensive range of facilities and services, we're here to provide a refreshing and delightful break, leaving our customers energised for the rest of their journey.
Part of Cube Highways, India's leading highway investor and operators, Cube Stop intends to transform the Indian highway experience with unmatched hospitality and superior service.
Customer First.
An uncompromised focus on customer comfort, hygiene and the highest quality of service is the central force that drives us to elevate the highway experience.
Pioneers of Tomorrow.
We are proud of being at the forefront of innovation in our sector, pioneering the introduction of premium Wayside Amenities. We adapt a scientific and data-driven approach, to thoroughly understand the changing needs of travellers and what they expect during their journey on the road.
Our Partner Brands